Posts Tagged 'Steve Drimmel'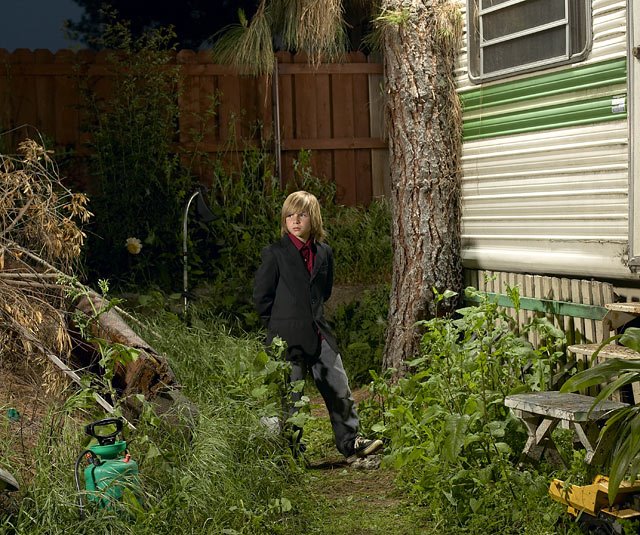 My image, Trailer, shot in a backyard in Lakeside California depicts how it may feel for some of today's youth to dream of a more prosperous life. The scene represents the appearance of the hopelessness that goes along with feeling stuck in low income Small Town, USA.
The message that is conveyed is that it is always possible to better yourself, no matter where you come from. Desire, hard work, a…nd education are the keys to open the doors of a better future. This opportunity is available to any child with determination to pull themselves out of the hardship and poverty that prior generations have fallen into and remained. Children in today's society are being forced to grow up at a much faster pace than that of their parents or grandparents. Modern technology has brought an overwhelming abundance of information that not only has broadened their horizons, but has forced the younger population to be inundated with material that can rob them of their childhood innocence at an alarming rate.
Today's technology can be a blessing and can open a multitude of doors for brighter futures and opportunities; however, it must go hand in hand with the proper guidance of adults, parents, teachers, etc. who are committed to being involved in helping these young people reach toward their own personal goals.
Their gaze is drawn through the wilderness of the past and into the future of possibilities. – Steve Drimmel