Posts Tagged 'Olde HWY 80'
shot on El Capitan Ranch, Old HWY 80 El Cajon Ca.
who has lived there since 1955
and still does
– C.j. Arabia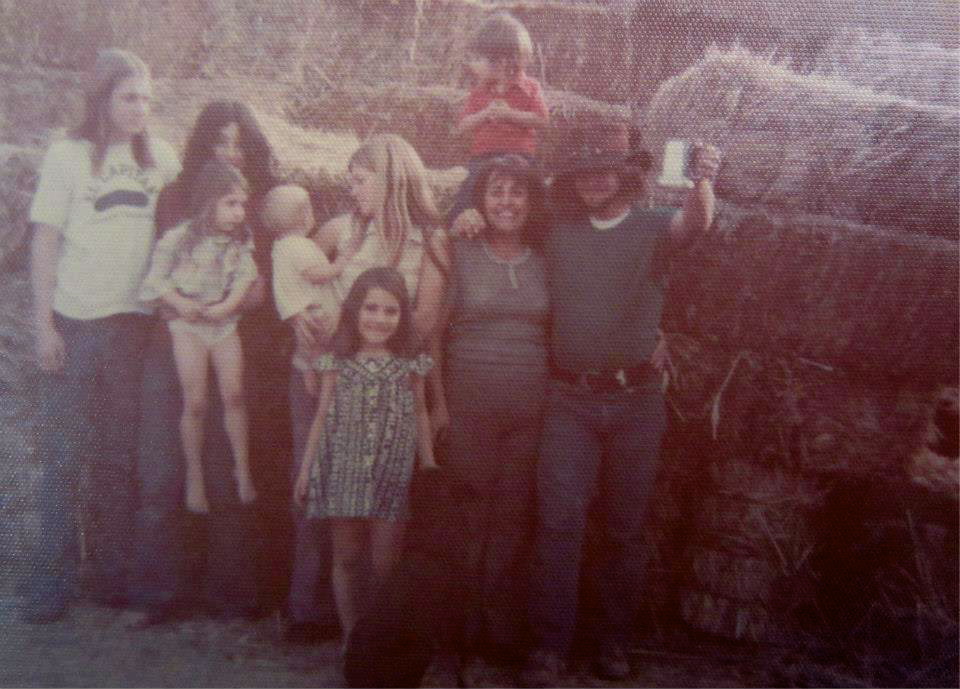 Taken in front of our stack of hay, which we always had, at my Grandma's ranch off Olde HWY 80 – technically in El Cajon though closer to Alpine – I'm guessing it's 76 – 78ish – Uncle gil in the hat – druggie alcoholic – went by the handle "The Channel 5 Ranger" on the CB radio that we had – we talked on the CB all the time. Could reach people in Hawaii on a good day.
13 people in a tiny house that my Grandpa built – crooked floors – one bathroom – 2 bedrooms – I slept on one side of a sofa and my sister slept on the other side. Most of us didn't have beds or bedrooms. We just slept all over.
My uncle grew pot on the roof over the pig pen. The DEA raided the ranch once.
Maybe twice, I remember getting a call from someone down the road that the cops were coming and us throwing the pot off the roof and down into the pig pen. Another time it was for weapons.
Lots of UFO sightings out there. Also satanic cults. People found sacrificed animals all the time. Said it was the satanic cults.
We would climb on the hay stack and my grandma would yell "watch out for rattle snakes." I guess they would crawl around the hay too. You could hear the rattles in the summer all around you when you'd walk around the ranch.
El Capitan Ranch. That was the name of our ranch. At least that's what the sign over the entrance said.
I like to scare my boyfriends by taking them there when we first start dating. – C.j. Arabia.