Posts Tagged 'Jamul'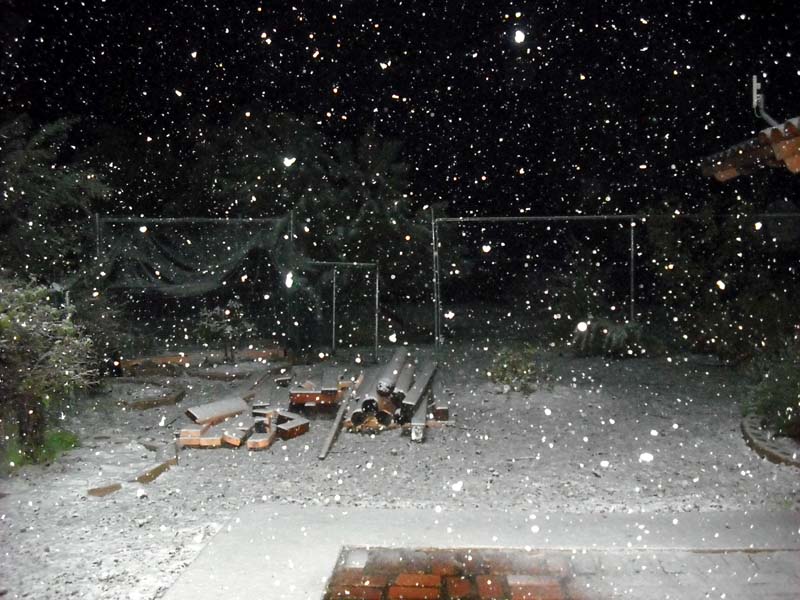 "Late the evening of February 26, 2011, snow fell in Jamul–a rare event. These photos were taken either around midnight on the 26th or the next morning around 7:30am at my home in Lawson Valley, Jamul. One features a view of Gaskill Peak." — in Jamul.
"Shortly after moving to Lawson Valley, Jamul in 2009, I spotted a very colorful and dead lizard next to my house. I went back inside to get my camera, and when I came out, the lizard was gone. On looking around, I found this scene behind my house: A southwestern speckled rattlesnake swallowing the lizard whole. I've been a rattlesnake fan ever since." – Leslie Yoder.